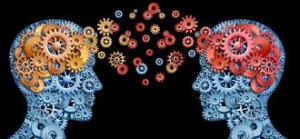 We are now certified to deliver the MybrainSolution products pioneered by Dr Evian Gordon. Mybrainsolutions delivers brain based approaches to personal development and leadership development.
Why is a Brain-based approach so important?
While the application of science to business is not new but there are new neuroscientic findings about how brain work, change and perform. A brain-based approach encompasses this neuro-view of the biological underpinning of leadership. The neuroscience of leadership is a distinctive approach that has transformed traditional leadership programs by integrating leading-edge biometrics with brain-based design and delivery. We can offer the only personalized leadership development programs with a real-time, scientifically proven brain assessment and training to help brains work better and faster, more collaboratively and creatively, for optimal performance and health.
MybrainSolutions provides:
Evidence based brain health assessment
The only scientifically validated assessment that compares your results with thousands of matched peers.
Targeting both cognition and emotions.
Scientifically designed exercises that target attention, memory, flexibility, stress-reduction & positivity.
A research network of 350+ scientists.
Researchers use our platform in their studies. Your (confidential) participation helps further brain science.
Provide an accessible program to your employess
Engage more -Target highly stressed employees with a personalized program available 24×7 no matter where your employees are.
Reach employees early & Save costs -Help employees develop resilience skills before stress hits with a fun, approachable and proactive solution to build cognitive and emotional brain health skills.
Drive Behavior Change -Activate the very thing that drives behavior change: the brain! All behavior changes starts in the mind. MyBrainSolutions users have better brain health after training but also indicate they're more motivated to make other changes to their health.
Demonstrate effectiveness & Achieve results – Published research shows MyBrainSolutions improves many areas of brain health as well as productivity in both healthy and highly stressed employees.
Measure the Benefits –  Regular aggregated reporting will show you exactly how your employees are benefiting from the program.
Call us today for a conversation about this great product and how to develop the neuroscience of leadership in your organisation.