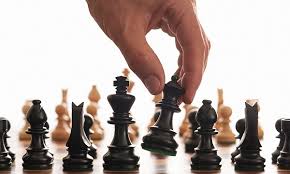 After 3 restructures in 12 months a Customer Insights team in a global telecommunications company was stretched to the limit. With a total of 16 team members communication was stilted and although there was a pre-tense for getting on in the team there was a distinct lack of trust between members and a view that if I just put my head down and do my own job everything will be OK.
The team also felt there was a divide between the old team members (some of which had been in their roles or the previous team  for up to 6 years) and the new members of the team.  The leader of the team had formulated a plan for moving forward that incorporated team values, a BHAG and a strategy for the forthcoming year.
While the direction for the team had been set the next step was to establish a strong and dynamic team culture to execute the strategy by building a strategically aligned team.
Objectives
Integral Coaching was asked to design and deliver a two day residential workshop using diagnostic tools, experiential outdoor activities and skill building exercises to build a strong, resilient and High Performance team culture. The objectives of this workshop were:
To develop trust within the team and create an environment of mutual support for the achievement of the strategy.
Provide a common experience and language upon which to build a constructive and achievement oriented team culture
Process
Using the concepts of emotional intelligence, relationship building, outdoor experiential learning and diagnostic tools we designed a program that would build the trust required for the team to move forward and gain perspective. With the leader's and team members setting expectations of the program the group was led through a process of understanding the framework and applying the elements of emotional intelligence from an individual and team perspective.
This was followed by a complimentary session around developing stress management & resilience traits and skills. Using diagnostic tools as a strong base for ongoing personal development the group completed Human Synergistic's LSI 1 & 2 inventories that provided them with both a self assessment of thinking and behavioural styles and 360 degree feedback from 5 others in the team. This allowed them to understand how their mindsets and behaviours affected the team culture and performance as well as being the process of understanding how constructive mindsets can be implemented and contribute to effective outcomes.
This process was supported by developing skills in self awareness, management, personal capacity, conflict resolution & active listening. To tie this together an LSI – action plan was developed to support learning and change back in the business. Having built the personal aspects of high performance the group engaged in several team based games and outdoor rope events to build awareness of team mindsets, behaviours and group norms.
Once awareness of these states were established, discussed and debriefed the group set about building a plan to tackle avoidance issues in the team and develop an accountability and achievement culture. This was supported by formulating, agreeing and documenting the Rules of Engagement for working together moving forward as well as establishing a strong team purpose.
Outcome
Rules of Engagement were formulated and agreed this resulted in feedback from the group that people were getting on and able to engage more productively with each other and get the job done rather than worry about what side people were on.
The group reported increased skills in dealing with day to day conflict not only within their team but with other teams in the wider organisation.
The individuals developed solid LSI action plans that resulted in clarity and ongoing implementation of effective thinking and behaviours.
The agreed GSI team behaviours impacted team cohesion and outcomes as reported by leaders and this was instrumental in building the foundation for their future.
The group were meeting monthly to continue to build on both their LSI plans and check in on their team behaviours The group still feels motivated and resilient in working towards being "the leading customer insights group in Australia"
Feedback
"Exceeded expectations" "I never thought I could get to know a whole group of people so quickly – I feel like we've done 6 months work in two days!"
"We've got some repairing to do but I feel like I've come such a long way in two days"
"I now feel ready to really nail that strategy!"
"I've been in this country two months (from the UK) and I was beginning to think I'd never get to know anyone here. This residential has changed all that – I feel like I've known you all for years. I can't believe it. Thank you."
"Outstanding – there is no doubt in my mind that we're heading toward becoming the best customer Insights team in Australia!"