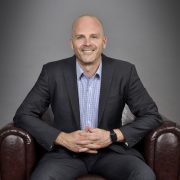 Campbell Forsyth
Campbell is a leading Executive Coach who has a proven track record in supporting senior executives to harness individual potential, develop effective and constructive leadership styles and create high performing teams, organisations and cultures.
Campbell has coached and facilitated in corporate organisations and medium sized enterprises for over 19 years across most industry sectors. In recognition of his expertise, he is a member of coaching panels across a range of Australia's top 100 companies, providing insight and guidance on coaching practice and engagement models to drive positive leadership development outcomes.
Campbell's approach to his coaching practice is grounded in the creation of solid partnerships with his clients. Using evidence-based methodologies he tailors each engagement to individual learning styles and coaching goals to achieve the best result. His style is straightforward, clear and engaging, challenging leaders to be accountable to maximise their development potential and career satisfaction.
AREAS OF EXPERTISE
• Agile and Effective Leadership – Creating agile and future fit leaders by enabling the development of self-reflection skills, transformative and innovative thinking and authentic leadership practices
• Leadership Career Transitions – Enabling successful transitions in leadership roles by developing the mindset, attitudes, EQ and behaviours to make the shift from technical manager to leading high performance teams and bringing people with you
• High Potential Development – Supporting individuals to realise their leadership capability by mapping and accelerating their unique potential and contribution
• Influence and Impact – Creating executive presence, activating networks and developing effective communication skills (listening, having difficult conversations, flexing delivery styles and building trust) to influence across stakeholders and business decisions
• Resilience and Emotional Intelligence – Embedding personal effectiveness strategies, honing EQ skills and strengthening self-regulation to enable one to be at their best.
BACKGROUND
• Management roles in insurance, adult education and management consulting
QUALIFICATIONS
• Master of Education (Leadership and Change Theory) – University of Western Sydney
• Master of Applied Science (Social Ecology and Systems Theory) – University of Western Sydney
• Master of Psychotherapy – University of Technology, Sydney.
ACCREDITATION
• DiSC; GSI, LI, LSI (Human Synergistics); The Leadership Circle (TLC); LEA360, IDI (Management Research Group), Hogan 360
• ICF – Professional Certified Coach (PCC)
Campbell Forsyth
Mobile: 0425 281100
To contact campbell via email please go to our contact page
For more information on Campbell or to see recommendations for his client work please view his Linkedin Profile.