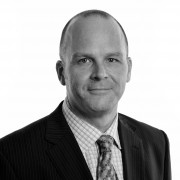 Campbell Forsyth
Campbell has facilitated and coached in corporate organisations and medium enterprise since 1999, having worked extensively across the Financial Services, Professional Services, Infrastructure and Logistics, Transport, FMCG, Engineering Services and Telecommunications. Clients include KPMG, Macquarie Bank, Commonwealth Bank, Ernst & Young, George Weston Foods, Transfield Services and Leighton Contractors.
Currently, he is a member of coaching panels across top 100 Australian companies where he works with C level and senior management in leadership effectiveness. As a facilitator, Campbell leads large-scale, in depth leadership programs in the application of effective leadership and high performance team building.
Campbell has a proven track record in helping leaders increase individual potential and performance, develop effective and constructive leadership styles and lead high performing teams through becoming a future fit leader.
This is achieved through working on:
• Skill and capability development – working on developing new skills and capabilities such as building trust, flexing delivery styles and other best practices.
• Transforming leadership mindset/brand/philosophy – developing and enacting ways of thinking and behaving that increase effectiveness in leading self, people and tasks.
• Learning how to learn, adapt and evolve by developing self-reflection and authentic leadership practices for continued development when entering new roles, challenges or career stages.
Campbell approaches each engagement as a partnership that is tailored to each leaders learning style and coaching goals using well researched and evidenced based coaching methods to achieve the best results possible. He has a straight forward, clear and open style that holds executives accountable for maximise their development, potential and career satisfaction.
He has over 19 years experience in business having held management positions in insurance, education and management consulting. His experience encompasses both strategic and operational roles.
Campbell holds a Master of Applied Science (UWS) in Social Ecology, a Master of Psychotherapy (UTS) and a Master of Education (UWS) majoring in leadership and change theory. Campbell has over 12,000 hours experience in face to face delivery in coaching and facilitation and over 10,000 hours in counselling individuals. He is Lifetime accredited in the Lifestyles Inventory (LSI) and accredited in Leadership Impact (LI), The Leadership Circle (TLC) and DISC.
Campbell Forsyth
Mobile: 0425 281100
To contact campbell via email please go to our contact page
For more information on Campbell or to see recommendations for his client work please view his Linkedin Profile.