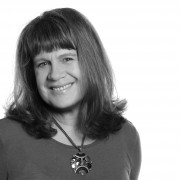 Jo McAlpine
Jo is a Facilitator, Coach, Designer and Mentor. Since 1999 she has worked extensively across the financial services, infrastructure, consumer electronics, education, medicine, law, insurance, publishing and government agencies. Her clients include IBM, KPMG, Macquarie Bank, Westpac, HSBC, Avant Insurance Ltd, Children's Hospital Westmead, BlackBerry, Railcorp, Roads & Maritime Services, Transgrid, Vodafone and Comminsure.
As a facilitator, Jo designs and leads programs that focus on building authentic leadership capabilities and has recently delivered programs for BlackBerry and Avant Insurance Limited and Women in Business programs for IBM and HSBC. Jo also facilitates high performance team days that focus on teams developing clear vision, purpose, and values. Jo coaches senior and middle management in leadership effectiveness and designs and facilitates manager as coach programs for developing internal coaching capabilities.
Jo has a proven track record in supporting leaders to find their potential, increase performance and effectively develop high performing teams. Her areas of speciality include:
• Skill and capability development – working on developing a toolkit of leadership skills such as powerful communication and relationship building that fosters trust, transparency and clear intention.
• Transforming leadership mindset/brand/philosophy – focusing on leaders finding their authenticity and developing meaning and purpose, personal brand and confidence.
Jo has over 20 years' experience in middle to senior management roles within the manufacturing, construction and telecommunications industries with extensive practical experience in the day to day challenges of leadership. Her business experience encompasses varied roles including operations, billing, channel partner support, finance & accounting, logistics, business development, sales, HR and learning & development.
Jo holds a Master of Education where she graduated with the Dean's Medal for the research and application of Authentic Leadership practices, a Master of Applied Science with a major in Critical Perspectives of Psychological Practice and a Graduate Diploma of Psychotherapy. She has over 4000 hours of individual and group coaching experience and over 2500 hours of leadership facilitation. Jo is a Lifetime accredited Lifestyles Inventory (LSI) and VIA Pro facilitator.
Jo McAlpine
Mobile: 0411 421 421
To contact Jo via email please go to our Contact Page
For more information on Jo or to see recommendations for her client work please view her Linkedin Profile.